In the quiet outskirts of Barangay Sta. Clara in Sto. Tomas City, Batangas, Philippines, a unique endeavor has taken root. A family, compelled by their faith and driven by a deep sense of purpose, has embarked on a mission to transform their community through education. This is the story of a remarkable family and their creation—a School with No Walls, but boundless potential.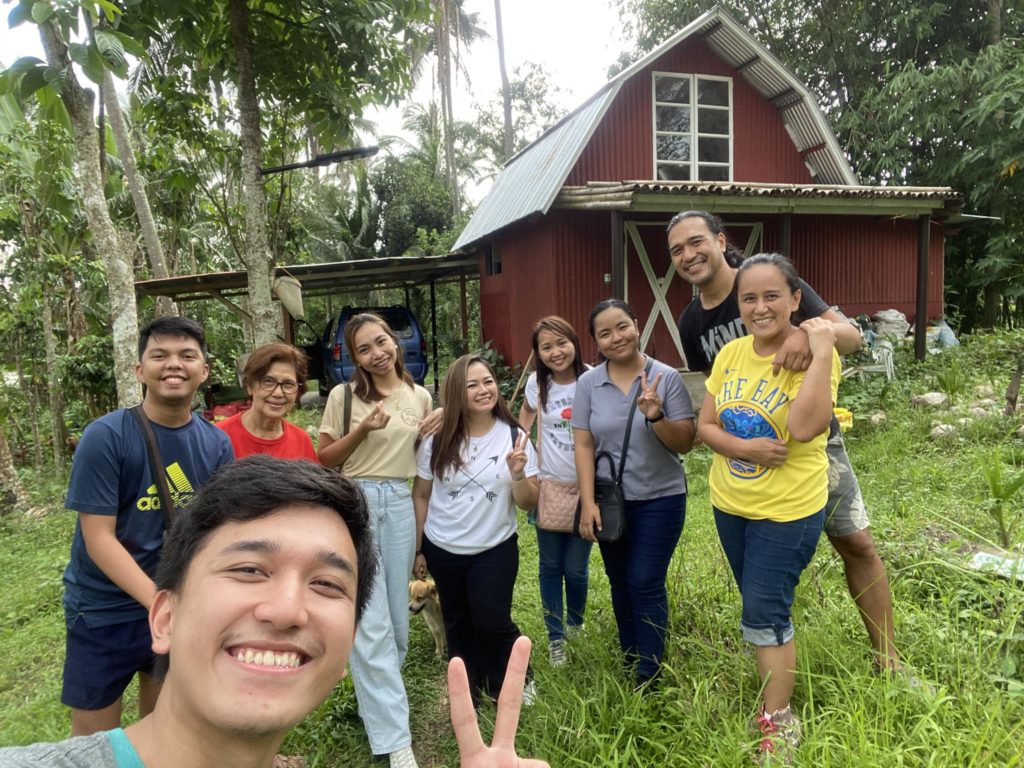 Founded by the Atanacio Family, they heeded what they saw as God's calling: to be agents of change in their community. Their commitment to advancing God's Kingdom is manifested through their outreach efforts. With the assistance of dedicated volunteers consisting of like-minded friends and family, they share love and wisdom with local children and families. Their medium is a community school and simple church fellowship.
The Community
Situated along Lipa-Alaminos Road, the community consists of around 40 indigent and low-income families who are tenants, farmers, laborers, and small-time traders. The community is off-grid: there is no electricity, running water, solid waste management, or public transportation. Houses are made of lightweight materials. Being on the outskirts of the barangay, access to public schools, hospitals, markets, and local government offices presents a challenge.
Literacy and Educational Challenges
While most of the children attend public schools, their learning proficiency lags behind by approximately two years. There are also children and adults who have never had the opportunity to step into a classroom. Reasons vary, including difficulties in reaching the nearest school, a lack of family support, and the need to help the family earn a living. The recent pandemic only exacerbated an already grim situation.
The Inception of the School with No Walls
As the pandemic's grip loosened in June 2022, the Atanacio family constructed a modest shed on a vacant lot. The initial aim was to provide education to two siblings, aged 11 and 14, who had never experienced school. Guided by their faith and a desire to offer these children a better future, the family set out to teach them basic reading, math, and practical life skills.
In just a few weeks, the whispers of this initiative reached more children in the community who had an eagerness to learn. However, a stark reality emerged: students spanning from 1st to 7th grade struggled to read and grasp material at a level equivalent to even just Kindergarten. This revelation starkly illuminated the Philippines' educational challenges. International assessments placed the country at the bottom of the list in reading, math, and science scores.
Through various types of support from relatives and friends, the Atanacio family was able to kickstart the community school. By the end of December 2022, a total of 38 days, or 132 school hours, worth of sessions for 50 kids in the community covering lessons in Filipino, English, Math, Science, Art, and the Bible had been conducted. The help of donors and volunteers was crucial in sustaining operations and making a difference in the lives of the students.
The School With No Walls – Mission and Vision
This community school, coined "The School with No Walls," holds a profound mission: To promote the love for God, love for country, and love for learning among their students. Their vision is to see their learners exhibit Christ-likeness in their family, school, and community; be at level with the Philippine Department of Education (DepEd) standard learning competencies; and develop a growth mindset that will drive them to invest in themselves and value education.
The Learning Space
A modest 20 sqm. school shed stands on a 500 sqm. coconut farm plot, forming the heart of the school. Tables, chairs, boards, and learning materials adorn the space, fostering an environment conducive to learning. Enrollment is open to all school-age children residing nearby. Admissions are flexible, allowing new students to join at any point during the school year. Young learners under five years old are welcomed as well, but they are required to have a parent or guardian accompany them.

Dedicated Leadership and Passionate Teaching
The Atanacio family shoulders the responsibility of administration, ensuring that the mission and vision remain at the forefront. Curriculum development, resource identification, and program execution are just a few of their numerous tasks. Volunteer teachers undertake the critical role of fostering learning. They meticulously plan lessons, adapt teaching methods, and cultivate an atmosphere of encouragement and growth. From managing attendance to assessing progress, these educators go beyond traditional learning to impart knowledge.
Academ-e's Participation
Inspired by the Atanacio family's dedication to their community, Academ-e did not hesitate to help their noble endeavor. Visiting the school in late 2022, Academ-e management sat down with the Atanacio family to discuss the various ways Academ-e can support them. Along with assistance in developing a strategic plan for the School with No Walls, Academ-e supplied the school with free access to its complete digital learning catalog along with a large-screen TV and a small generator to power it. The teacher-volunteers can pick and choose relevant Academ-e videos, learning guides, and exercises to use with the different age groups and learning levels.
A Beacon of Hope and Transformation
The story of The School with No Walls emerges as a beacon of hope. Through faith, dedication, and an unyielding commitment to the community, the Atanacio family shines light into the lives of children who yearn for education. In a community where walls are feeble or absent, a sturdy foundation of love, compassion, and learning is steadfastly built.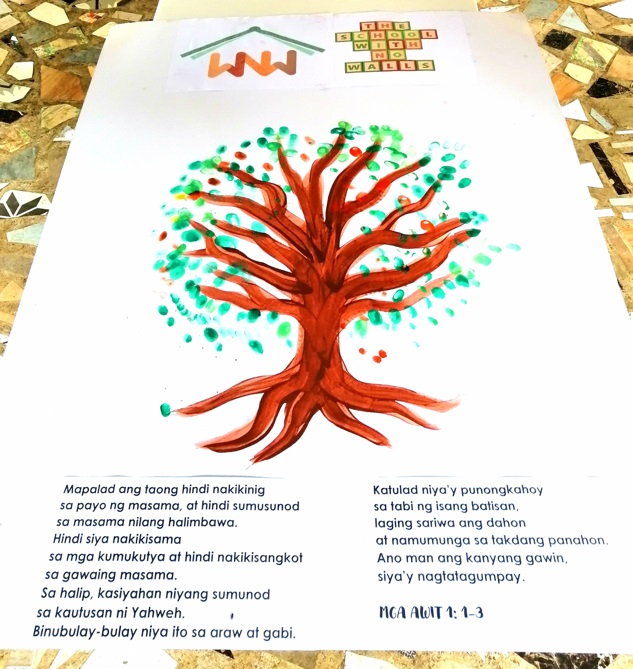 The School with No Walls has begun its regular weekend sessions for the school year 2023-2024. The School with No Walls would not be possible without the help of donors and volunteers who share the same mission and vision of developing the love of God, country, and learning among indigent Filipino children. Those who would like to DONATE or VOLUNTEER may contact the School with No Walls by emailing: pollux_bex@yahoo.com